SEE YOUR MEMORIES ONLINE!
Photojournalist Style Wedding Photography.


Available for Destination Weddings.


---
FOR ALL OF YOUR PHOTO NEEDS!
WEDDINGS
BAR MITZVAHS
BAT MITZVAHS
SWEET 16's
BEACH PORTRAITS
CORPORATE
WEB
YOUTH SPORTS
Book Early! Don't Delay

Long Island, New York
Wedding Photographer
Indian wedding photography by Paul Gish, beautifully captures traditional Indian ceremonies, and presents them with a traditional or modern approach to album design. His photojournalistic approach to wedding photography is blended with traditional aspects to beautifully capture your special day. He has been shooting in the documentary wedding photography style for the past ten years in Manhattan, the Hudson Valley, Long Island, New Jersey, Connecticut, throughout the States, and as far away as Spain. Paul is an excellent choice for your Destination Wedding to any state or country, including India.
Paul Gish is based in Long Beach on Long Island, New York. He's perfect for photographing your parties, family portraits, baby portraits, head shots, corporate events, and public relations events. He uses the 35mm format to quickly and candidly capture those special moments in a non-obtrusive, photojournalistic and artistic way. He incorporates color, infra red, and black and white photography according to each couple's taste. From his experiences traveling abroad, living in Spain and being married to his Brazilian wife Ana, Paul embraces cultural diversity and cultural traditions. He has photographed weddings from many different religions and cultures, including Indian Weddings, Asian Weddings, Catholic weddings, Jewish weddings, and non-traditional weddings. His tri-lingual skills include Spanish & Portuguese, and have made him a unique understanding of multi cultural weddings. Enjoy the portfolios on the following pages, and feel free to call or email with any of your wedding photography and special events needs.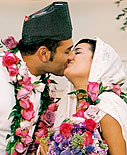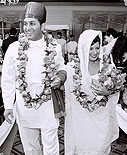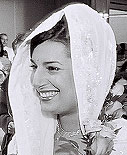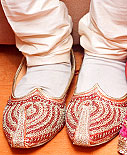 Paul Gish Photography
| 212.923.6254 |
ProPix@GishClicks.com
Available for Indian Wedding Photography in Nassau County, Long Island, New York, NY and Beyond
Albertson Indian Wedding Photography 11507 · Atlantic Beach Indian Wedding Photographer 11509 · Baldwin Indian Wedding Photographers 11510 · Baldwin Harbor Indian Wedding Photography · Bayville Indian Wedding Photographer 11709 · Bellerose Indian Photographers · Bellmore Indian Wedding Photography 11710 · Bethpage Indian Wedding Photographer 11714 · Brookville Indian Wedding Photographers · Carle Place Indian Wedding Photography 11514 · Cedarhurst Indian Wedding Photographer 11516 · Centre Island Indian Wedding Photographers · Cove Neck Indian Wedding Photography · East Atlantic Beach Indian Wedding Photographer · East Hills Indian Wedding Photographers · East Massapequa Indian Wedding Photography · East Meadow Indian Wedding Photographer 11554 · East Norwich Indian Wedding Photographers 11732 · East Rockaway Indian Wedding Photography 11518 · East Williston Indian Wedding Photographer · Elmont Indian Wedding Photographers 11003 · Farmingdale Indian Wedding Photography 11735, 11736, 11737, 11774 · Floral Park Indian Wedding Photographer 11001, 11002 · Franklin Square Indian Wedding Photographers 11010 · Freeport Indian Wedding Photography 11520 · Garden City Indian Wedding Photographer 11530, 11531, 11535, 11536, 11599 · Glen Cove Indian Wedding Photographers 11542 · Glen Head Indian Wedding Photography 11545 · Glenwood Landing Indian Wedding Photographer 11547 · Great Neck Indian Wedding Photographers 11020, 11021, 11022, 11023, 11024, 11025, 11026, 11027 · Estates Indian Wedding Photography · Great Neck Indian Plaza Wedding Photographer · Greenvale Indian Wedding Photographers 11548 · Hempstead Indian Wedding Photography 11549, 11550, 11551 · Hewlett Indian Wedding Photographer 11557 · Bay Park Indian Wedding Photographers · Hewlett Harbor Indian Wedding Photography · Hewlett Neck Indian Wedding Photographer · Hicksville Indian Wedding Photographers 11801, 11802, 11815, 11819, 11854, 11855 · Inwood Indian Wedding Photography 11096, 11696 · Island Park Indian Wedding Photographer 11558 · Jericho Wedding Indian Photographers 11753, 11853 · Kings Point Indian Wedding Photography · Lake Success Indian Wedding Photographer · Laurel Hollow Indian Wedding Photographers · Lattingtown Indian Wedding Photography · Lawrence Indian Wedding Photographer 11559 · Levittown Indian Wedding Photographers 11756 · Lido Beach Indian Wedding Photography 11561 · Locust Valley Indian Wedding Photographer 11560 · Long Beach New York Indian Wedding Photographers 11561 · Lynbrook Indian Wedding Photography 11563, 11564 · Malverne Indian Wedding Photographer 11565 · Manhasset Indian Wedding Photographers 11030 · Manhasset Hills Indian Wedding Photography · Massapequa Wedding Photographer 11758 · Massapequa Park Indian Photographers 11762 · Matinecock Indian Wedding Photography · Merrick Indian Wedding Photographer 11566 · Mill Neck Indian Wedding Photographers 11765 · Mineola Indian Wedding Photography 11501 · Muttontown Indian Wedding Photographer · New Cassel Indian Wedding Photographers · New Hyde Park Indian Wedding Photography 11040, 11041, 11042, 11043, 11044, 11099 · North Bellmore Indian Wedding Photographer · North Hempstead Indian Wedding Photographers · North Hills Indian Wedding Photography · North Massapequa Indian Wedding Photographer · North Merrick Indian Wedding Photographers · North Woodmere Indian Wedding Photography · Oceanside Indian Wedding Photographer 11572 · Old Bethpage Indian Wedding Photographers 11804 · Old Brookville Indian Wedding Photography · Old Westbury Indian Wedding Photographer 11568 · Oyster Bay Indian Wedding Photographers 11771 · Oyster Bay Cove Indian Wedding Photography · Plainview Indian Wedding Photographer 11803 · Plainedge Indian Wedding Photographers · Plandome Indian Wedding Photography · Point Lookout Indian Wedding Photographer 11569 · Port Washington Indian Wedding Photographers 11050, 11051, 11052, 11053, 11054, 11055 · Rockville Centre Indian Wedding Photography 11570, 11571, 11592 · Roosevelt Indian Wedding Photographer 11575 · Rosedale Indian Wedding Photographers · Roslyn Indian Wedding Photography 11576 · Roslyn Estates Indian Wedding Photographer · Roslyn Harbor Indian Wedding Photographers · Roslyn Heights Indian Wedding Photography 11577 · Sands Point Indian Wedding Photographer · Sea Cliff Indian Wedding Photographers 11579 · Seaford Indian Wedding Photography 11783 · Searingtown Indian Wedding Photographer · South Hempstead Indian Wedding Photographers · Stewart Manor Indian Wedding Photography · Syosset Indian Wedding Photographer 11773, 11791 · Uniondale Indian Wedding Photographers 11553, 11555, 11556, 11588 · Upper Brookville Indian Wedding Photography · Valley Stream Indian Wedding Photographer 11580, 11581, 11582, 11583 · Wantagh Indian Wedding Photographers 11793 · West Hempstead Indian Wedding Photography 11552 · Westbury Indian Wedding Photographer 11590, 11593, 11594, 11595, 11597 · Williston Park Indian Wedding Photographers 11596 · Woodbury Indian Wedding Photography 11797 · Woodmere Indian Wedding Photographer 11598